Nestled in the heart of Norway's breathtaking fjord region, Stavanger is a captivating destination that offers something for everyone. Whether you're seeking outdoor adventure, cultural experiences, or delicious cuisine, this charming coastal city is sure to enchant you. To help you plan your perfect trip, we've put together a comprehensive guide to Stavanger, complete with travel itineraries, sightseeing recommendations, and local insider tips. So grab your camera and get ready to discover all the wonders of this truly stunning city.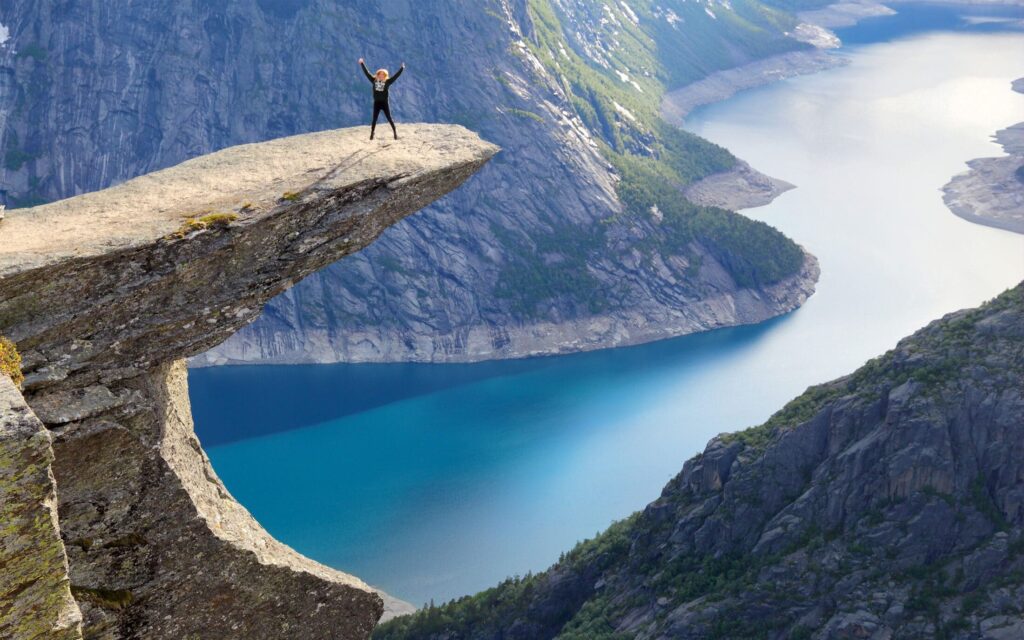 1. Discovering the Fjord Capital of Norway: A Comprehensive Guide to Stavanger
Stavanger is known as the Fjord Capital of Norway, and for good reason. This charming city is surrounded by some of the most beautiful natural landscapes in the world, making it the perfect destination for outdoor enthusiasts and nature lovers. But Stavanger is more than just a pretty face. This lively city is also home to a thriving cultural scene, with museums, galleries, and performance spaces that showcase the best of Norwegian art and music. And of course, no visit to Stavanger would be complete without sampling the local cuisine, which ranges from fresh seafood to hearty traditional dishes.
To help you make the most of your time in Stavanger, we've compiled a comprehensive guide to this beloved city. From the best places to stay and eat, to insider tips on what to see and do, we've got everything you need to plan an unforgettable trip to Stavanger.
2. Exploring the Natural Beauty of Stavanger: A Detailed Travel Itinerary
If you're visiting Stavanger, chances are you're seeking to experience all the stunning natural beauty this region has to offer. Luckily, Stavanger is surrounded by some of the most breathtaking landscapes in the world, making it easy to plan an incredible outdoor adventure. Our detailed travel itinerary will guide you through Stavanger's most iconic natural wonders, including the world-famous Preikestolen cliff, the idyllic Lysefjord, and the magical Kjeragbolten boulder. Whether you're hiking, kayaking, or simply admiring the views, you're sure to be swept away by the beauty of Stavanger's natural wonders.
3. Architectural Marvels and Modern Art: Must-See Sights in Stavanger
While Stavanger is best known for its stunning natural beauty, the city is also home to a wealth of cultural and artistic treasures. From the modern art installations of the Stavanger Art Museum, to the historic Stavanger Cathedral and the charming Gamle Stavanger district, there's plenty to see and do for art and culture lovers in this vibrant city. And if you're in the mood for something truly unique, be sure to visit the quirky Norwegian Petroleum Museum, which showcases the history and impact of Norway's oil industry.
4. Savoring Local Delights: Food and Drink Recommendations in Stavanger
One of the best things about visiting Stavanger is the opportunity to sample its delicious local cuisine. From fresh, succulent seafood to hearty traditional dishes made with local ingredients, there's something to satisfy every palate in this culinary paradise. In our guide to food and drink in Stavanger, we'll recommend some of the city's best restaurants, cafes, and bars, as well as insider tips on where to find the freshest seafood, the best craft beer, and the most delicious pastries.
5. From Hiking Trails to Nightlife: The Best Experiences in Stavanger for Every Traveler
Whether you're looking to hike through towering cliffs and awe-inspiring fjords, indulge in delicious local cuisine, or dance the night away at a trendy nightclub, Stavanger has something for every type of traveler. In our guide to the best experiences in Stavanger, we'll highlight the top activities, sights, and experiences that are sure to make your trip unforgettable. From adrenaline-pumping outdoor adventures to cozy cafes and bars, there's something for everyone in this vibrant Norwegian city.
Conclusion
Stavanger is a truly magical destination that offers a perfect blend of natural beauty, cultural richness, and delicious cuisine. With our comprehensive guide to this enchanting city, you'll have all the tools you need to plan an unforgettable trip to Stavanger. Whether you're seeking outdoor adventure, cultural experiences, or simply a relaxing getaway, this charming Norwegian city is sure to steal your heart and leave you with memories to last a lifetime.
---
Working with Norwegians is the guide to work culture in Norway.
Living with Norwegians is the guide for moving to and surviving Norway.